With the Fall/Winter 2022 season right around the corner, it's a good idea to not only spice up your wardrobe but also your shoe rack. Because of the colder nature of the seasons, boots offer both warmth and style, making them the perfect pick for FW22. Here are five boot brands that offer a range of styles in a variety of colors and materials at various price points. 
Naked Wolfe
Platform boots have been all the craze in recent years, and Naked Wolfe has a wide selection of these styles in varying colors and finishes. From leather to patent, from black to red, Naked Wolfe's boots all feature the same silver logo in various places on the shoe, giving it an easily identifiable feature. These shoes are bound to elevate your look and make you the star of the show in any scenario. 
Stuart Weitzman
It's no secret that Stuart Weitzman's boots have been many people's prime choices for the fall and winter seasons over the years. Albeit a bit pricey, the brand specializes in footwear and is known for its boots, especially their Highland Over-the-Knee Boots. Coming in a variety of colors such as black, gray, taupe and brown, these boots feature a tie in the back and look perfect with any skirt during colder weather.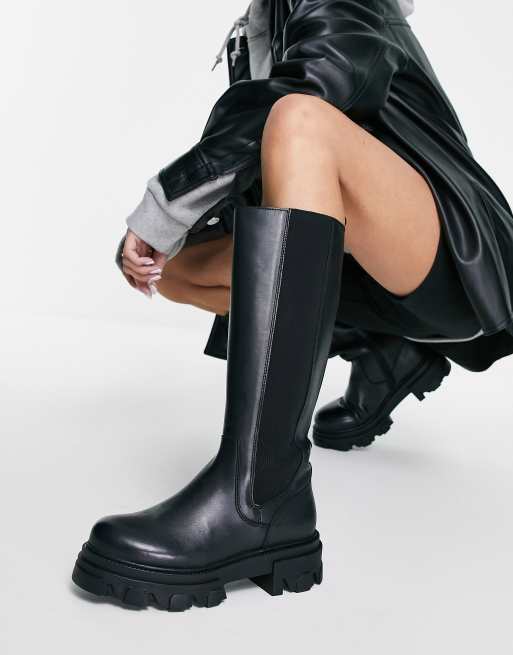 Steve Madden
If you're not planning to pay upwards of $700 for a pair of boots at Stuart Weitzman, there are many similar styles available at Steve Madden, which is known to have many dupes of popular footwear styles at affordable prices. From ankle boots to knee-high boots, Steve Madden has it all; the options are endless. 
Moon Boot
You've probably seen these somewhere on the internet; these Moon Boots have been worn by many fashion icons, such as Paris Hilton, Dua Lipa, Mariah Carey and Kim Kardashian. This look fits right into the Y2K resurgence that has been ongoing in the last few years, so its popularity may not fade for another while. With its soft, marshmallow-like aesthetic, Moon Boots fit right into the snowy season of Winter 2022. 
GANNI
Chelsea boots are a staple in everyone's closet, and GANNI puts its own spin on the iconic style. Known for their use of recycled rubber, GANNI's boots are unique for their texture, setting them apart from all the other Chelsea boots on the market. With a large array of colors to select from, these shoes will make your look special in the fall/winter 2022 season without a doubt.